"The third largest IXP in Hurricane Electric FMT2!"
The FCIX is a free community-run Internet Exchange which was originally set up to reduce the number of needed cross-connects between a group of friends in the Hurricane Electric FMT2 colo facility, but has quickly grown to include other networks.
Blog post on founding the FCIX.
End of the year 2018 Retrospective
Architecture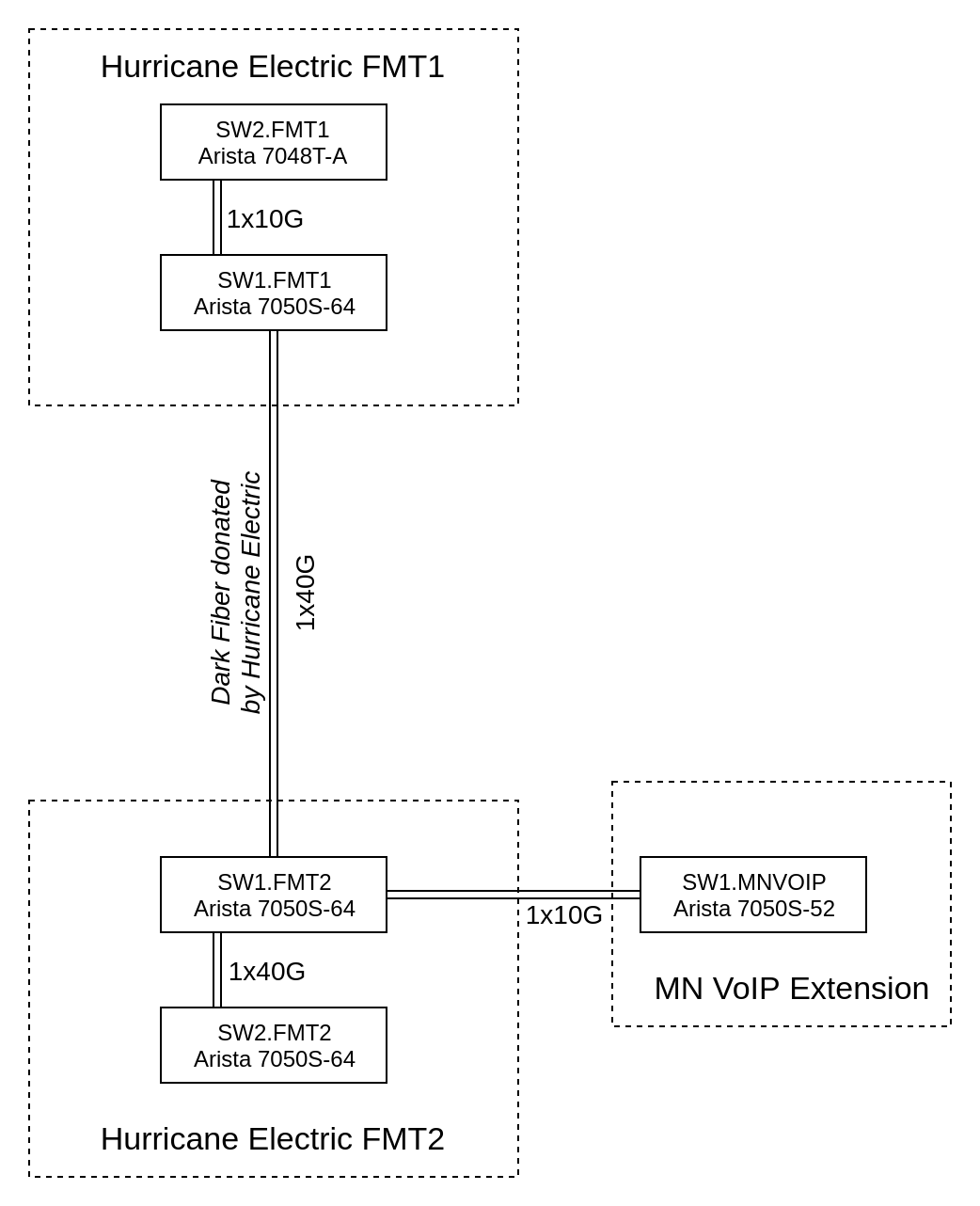 FCIX runs on a pair of Arista DCS-7050S-64 generously donated by Arista.
History
April, 2018 - IXP founded as a VLAN on PhirePhly Design's Cisco 6506
July, 2018 - Migration onto Arista 7050S-64, AS33495, and dedicated FCIX address space.
January, 2019 - Second POP in HE FMT1 and dark fiber back to FMT2 lit.